The First Blood Sugar Management Supplement with This Powerful Formula
Scientifically Formulated — Reduces the Impact of Blood Sugar in an All Natural Way
How do you know when you are suffering from blood sugar spikes? The symptoms can go unnoticed but when they are felt, they may include mood swings, irritability, fatigue, and sleepiness. Prolonged elevated blood sugar levels can lead to kidney, nerve and eye disease and can create an elevated risk of heart attack and stroke.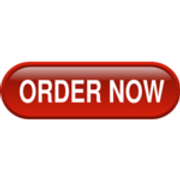 BALANCE & RESTORE It's that good!
Along with a healthy diet and exercise, GlucoBan is designed to support the lowering of blood sugar after meals. With its exclusive formula, only a low dosage is required for all-day support. With its clinically researched ingredients, elevated blood sugar levels may be reduced.
Doctor Approved and Scientifically Formulated, GlucoBan is designed to do what your body may not be able to do, lower your blood sugar. Its ingredients have been researched and shown to reduce the levels of glucose in the blood. Try GlucoBan today and see what it can do for you.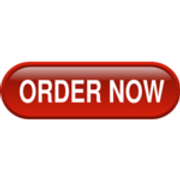 OUR PHILOSOPHY
Discover the Difference Nature Makes
We believe that nature is the ultimate healer. It has been around since the beginning of time and throughout time, people have been finding ways to harness what nature offers to make themselves healthier. We believe that nature holds many secrets to health and wellness and support using nature to enhance health as much as possible.
While the pharmaceutical companies have produced some seemingly miraculous medications, most of those medications come with undesired side-effects. Some, if not many, of these side effects are severe.
Using the secrets of nature, harnessed in the right way, we feel that much of what ails people today can be controlled, or at least reduced, by supplementation.
We Support Sustainability
Not only do we believe that nature holds the secrets to health and wellness, we also believe in protecting it. We believe in making as little impact on the earth in the manufacture of GlucoBan. Our manufacturer uses the latest technology to ensure that its environmental footprint is as small as possible.
We also insist on sustainability practices in sourcing the substances used in manufacturing our products. Each trader must go through rigorous interviews and audits to ensure that they meet our sustainability requirements.
We do not source our substances from countries that do not follow any type of environmental protection practices. This is a practice that we will follow for all of the products that we manufacture.
Never Tested on Animals
Because we are so dedicated to the sustainability of the planet, we are also dedicated to protecting the animal life of the planet as well.
We do not test any products on animals and will not work with any labs that practice testing on animals. We test all of our products for purity, but not at the expense of our furry friends.
Our products are deemed safe by testing on plant life, as well as data researched by outside sources.
There are many data showing that the substances used in GlucoBan are safe for ingestion, along with the purity testing, and the high quality manufacturing, it is unnecessary to perform any testing on animals.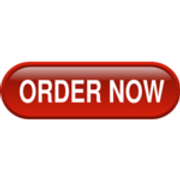 ABOUT GLUCOBAN
GlucoBan was formulated for those who are concerned with elevated blood sugar issues. With its proprietary formula, it will help reduce blood sugar spikes after meals. With long term use, it will help you maintain healthy blood sugar levels.
Using GlucoBan on a daily basis is one way to ensure that you help maintain healthy blood sugar levels.
Using GlucoBan with a sensible diet and exercise program will help the process occur faster.
However, if you choose not to change your diet, GlucoBan is still designed to help manage blood sugar levels. It will take longer, though.
GlucoBan has been evaluated by medical doctors and has been deemed effective. Research on the ingredients has shown them to reduce the levels of sugars in the blood.
Whether you are just concerned with the amount of sugar you consume, pre- diabetic, or diabetic, this supplement may be helpful in your goal in lowering your blood sugar.
We, at GlucoBan, do recommend that you speak to a medical professional before taking this or any other type of supplement, especially if you've been diagnosed with diabetes. Do NOT discontinue your doctor prescribed medication to take this supplement. You may take this supplement in addition to your medications.
GlucoBan contains theraputic amounts of natural the substances, fenugreek, holy basil, and chromium, to provide the most effective formula currently on the market.
With its powerful formula, you only need to take two tablets before lunch and dinner.
GlucoBan is convenient, effective, and doctor approved. Isn't that a good reason to try GlucoBan?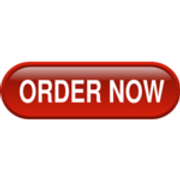 GLUCOBAN FREQUENTLY ASKED QUESTIONS
How often do I need to take this supplement? This supplement needs to be taken before lunch and dinner each day.
How effective is this supplement? Each person's biology is different and each person is starting out at a different level of insulin resistance, therefore we cannot specify the effectivity of this supplement on the individual.
How many tablets do I need to take per day? Because we use a strong formula for the supplement, you need to take two tablets twice per day, before lunch and dinner.
Will I automatically be shipped product every month? We never automatically enroll our customers into an auto-shipment plan.
How many dosages of GlucoBan are in a pack? Each pack contains a 30-day supply of GlucoBan. That's 120 tablets in total.
Do doctors really endorse this product? We have a medical doctor on staff to ensure that the formula is effective and that we are able to fulfill our claims.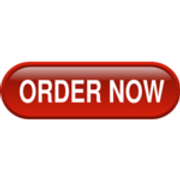 *These statements have not been evaluated by the Food and Drug Administration. This product is not intended to diagnose, treat, cure or prevent any disease. Results will vary and there is no guarantee of specific results.